Just returned from a warm spring break vacation with my wife and kids, and am back in the studio working on website updates and processing a few images from this winter. Did not shoot too much new work this past year, instead focusing on processing and editing previous years work to publish in the coming year. Currently working on producing new acrylic and metal prints for a few clients, and am loving the sharpness and clarity that comes from this type of print production! Just before heading south, my oldest son Carl and I went for a hike up the...
---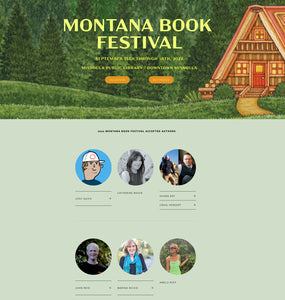 Honored to be part of the Montana Book Festival this year in Missoula for our new book "MONTANA PANORAMIC: TRANSPARENT IN THE BACKLIGHT" Shann and I will be presenting on Friday, September 16th:Panel: The Picture, or the Thousand Words?10:00 AM – 11:00 AM Cooper Room A, Missoula Public Library Reading, presentation, Q & AShann Ray and Craig Hergert Reading5:00 PM – 6:00 PM Blackfoot Room, Missoula Public Library
---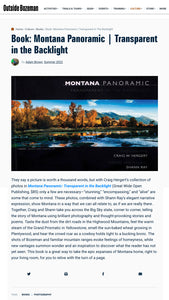 Full review below, also in print and online: By Adam Brown, "Outside Bozeman" Summer 2022 They say a picture is worth a thousand words, but with Craig Hergert's collection of photos in Montana Panoramic: Transparent in the Backlight (Great Wide Open Publishing, $85) only a few are necessary—"stunning," "encompassing," and "alive" are some that come to mind. These photos, combined with Shann Ray's elegant narrative expression, show Montana in a way that we can all relate to, as if we are really there. Together, Craig and Shann take you across the Big Sky state, corner to corner, telling the story...
---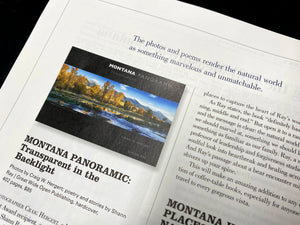 Thank you "Montana Quarterly" for the write up in the summer edition for this amazing collaboration with Shann Ray on our new book "Montana Panoramic: Transparent In the Backlight"   "The photographs pair naturally with Ray's poems and prose. His writing about land and home feels timeless, a sensation equally encapsulated in Hergert's images."
---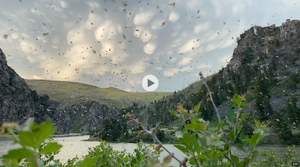 A spectacular light show and hatch after a torrential summer storm on the Madison River near Bear Trap Canyon: