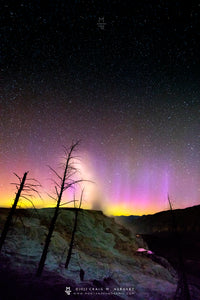 Canary Springs under the Northern Lights - Aurora Borealis - Yellowstone National ParkI had been keeping an eye out on the Aurora Borealis activity in the area for the last couple weeks, trying to find a night I could skirt my time commitments at home and head out to see what I could find. Finally, I had an opportunity to sneak out for an all nighter and loaded up the truck to hit the road. Had a few locations picked out in my mind in the northern Bridger Range, along the Gallatin River or north of Livingston. Instead, I opted...
---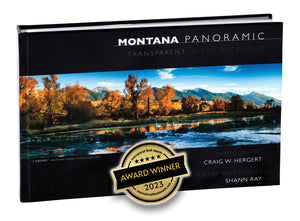 Honored to receive the Winning award of the American Book Fest - 2023 International Book Awards! Photography Montana Panoramic: Transparent in the Backlight, photography by Craig W. Hergert, poetry and stories by Shann Ray Great Wide Open Publishing AMERICAN BOOK FEST™ ANNOUNCES WINNERS AND FINALISTS OF THE 2023 INTERNATIONAL BOOK AWARDS™ Mainstream & Independent Titles Score Top Honors in the 14th Annual International Book Awards™ Penguin Random House, Wiley, Hachette Books, McGraw-Hill, Routledge, Rowman & Littlefield, Tor Books, HCI Press, Hay House, Greenleaf Book Group, Llewellyn Worldwide, Girl Friday Books, She Writes Press, Ideapress Publishing, Muse Literary and hundreds of...
---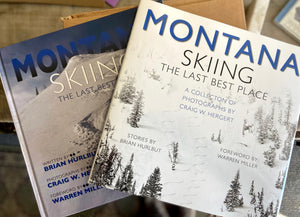 Just finished selling my last original printing of "Montana: Skiing the Last Best Place". Thank you to everyone who bought this original copy published in 2012! There are still a few left of the second edition printing available for all those crazy ski / snowboard nuts out there dreaming about the next season… 
---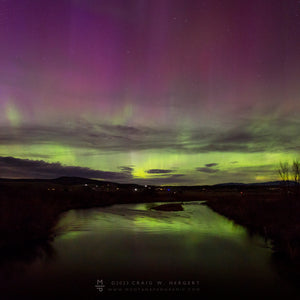 I love seeing all the images and video that everyone took and posted to social media all over the west last night, such an incredible display by Mother Nature! I started my shoot off heading north out of town to get away from the lights and clouds hovering over the valley. Meandering through some of my favorite gravel back roads, I decided that a bridge access of the East Gallatin River near Dry Creek would be a perfect place to hang out for the show. I sat in awe as the greens magically appeared and dissipated in and out below the stars...
---

Just returned from a warm spring break vacation with my wife and kids, and am back in the studio working on website updates and processing a few images from this winter. Did not shoot too much new work this past year, instead focusing on processing and editing previous years work to publish in the coming year. Currently working on producing new acrylic and metal prints for a few clients, and am loving the sharpness and clarity that comes from this type of print production! Just before heading south, my oldest son Carl and I went for a hike up the...