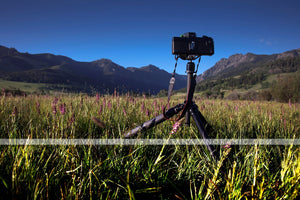 A lot of people ask me what type of equipment I use. Though I don't find that the specifics of equipment matters all that much as all of the equipment is really good these days, thought I'd start a blog post of shots and descriptions that may help out those just getting started in photography.    This is the setup for the impressions series to create dreamlike light painted images with no photoshop! Images straight out of the camera with filters and intentional camera movement. Sample of the "Impressions Series" Check out the whole collection here:   Scuba gear for...
---

Honored that my photo "3 Swans" was recently awarded a Silver Award, and placed 14th worldwide in the Epson International Pano Awards....nothing quite like the Paradise Valley: Link to the image: http://www.montanapanoramic.com/index.php/searchgallery/699/483/fall/P-3-swans-livington-mt Link to the top 50 images in the awards: http://www.thepanoawards.com/Top50-12.php?CatId=15&Category=Nature+-+Open+Award+-+Top+50+placing+Images+2012
---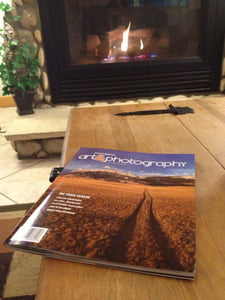 Cover shot on the inaugural edition of Montana Art and Photography Magazine
---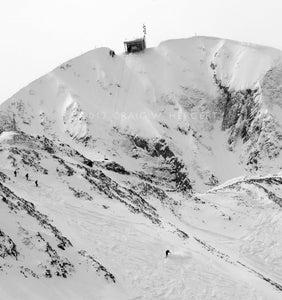 Happy New Year from Moonligh Basin! "You First" Moonlight Basin / Big Sky MT - open edition print
---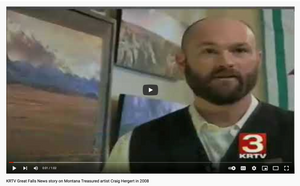 (HELENA) – Secretary of State Linda McCulloch today introduced photographer Craig Hergert, of Bozeman, as the next "Treasured" Montana Artist. Hergert is the fourth Montana artist to receive the notable distinction since McCulloch launched the exhibit in January 2009. "Craig's artwork is larger than life," Secretary McCulloch said. "His photographs take you on a panoramic journey across some of Montana's most beautiful landscapes. Each photo is different, and each tells a story of its own." "Nothing compares to the pure splendor of the magnificent and diverse landscape of Montana," Hergert said. "For twelve years I have attempted to capture this...